Explore Hawaii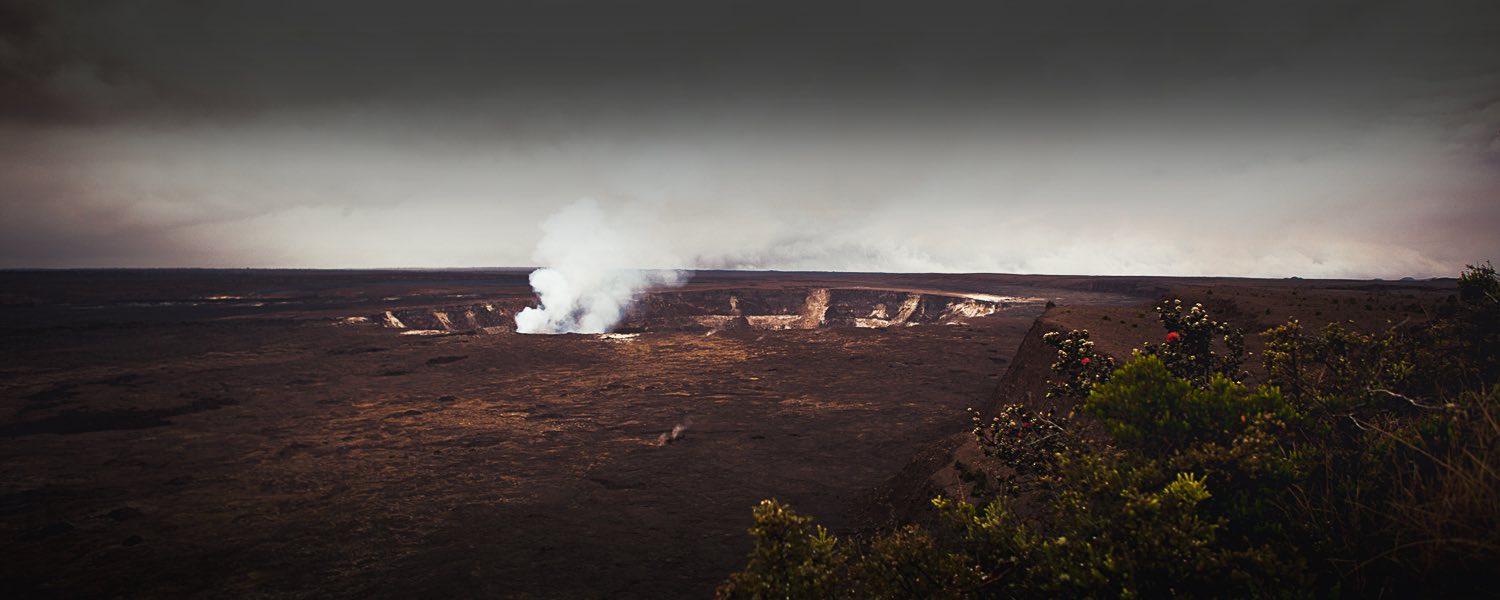 Volcanoes

National Park

Mālama—The value of stewardship. To take care of. To serve and to honor, to protect and care for. Through extensive conservation efforts by the National Park Service, visitors can experience and appreciate the volcanic features, Hawaiian culture, archeological remains, and scenic views.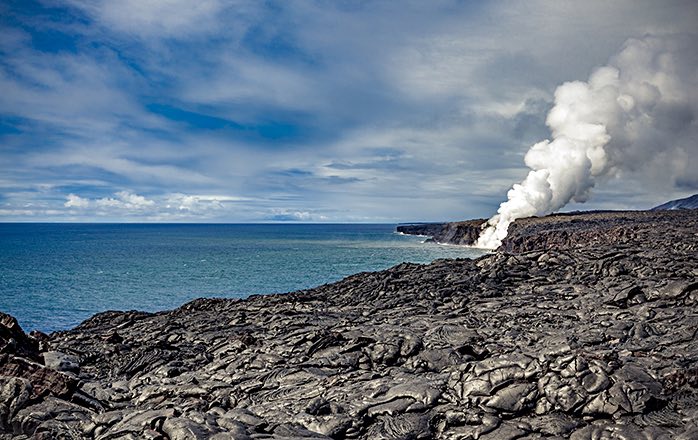 Inimitable Terrain
Made up of diverse terrain and ecosystems ranging from barren lava rockscapes to lush rainforests, Hawaii Volcanoes National Park was designated an International Biosphere Reserve (1980) and a UNESCO World Heritage Site (1987).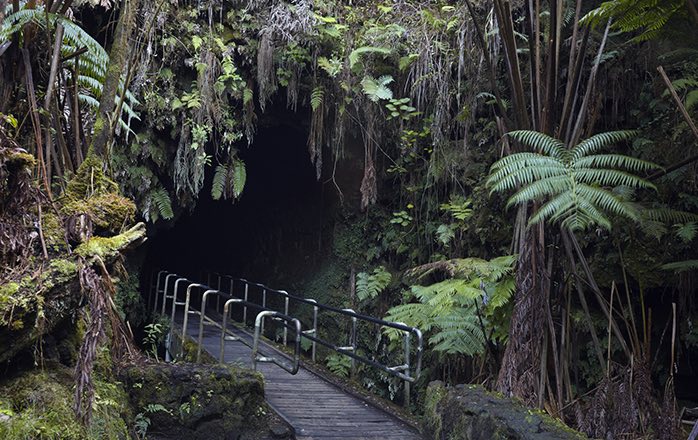 Nāhuku (Thurston Lava Tube)
Walk 50-yards in the dark through Nahuku, known as the Thurston Lava Tube. This 500-year old lava cave located within Hawaii Volcanoes National Park is lit by electric lights and features a tropical rainforest at the end.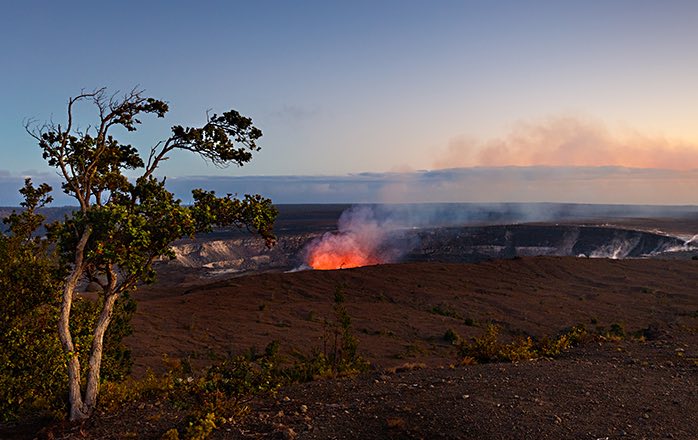 Kilauea
Kilauea is Hawaii's most famous volcano and one of the world's most active shield volcanoes. Known for its frequent eruptions, Kilauea means "spewing" in Hawaiian and Halemaumau is the home of Pele, the Hawaiian goddess of fire. The Puu Oo vent has been continuously erupting since 1983. Although it's only visible from a distance, the volcano draws millions of visitors from around the world who marvel at its prodigious lava flows.
Explore by Bicycle
Volcano House has a limited number of Cruiser bicycles available free of charge to hotel guests. Pedal leisurely to the steam vents, the Jaggar Museum, and the Thurston Lava Tubes. Check out bicycles at the Front Desk from 8:00 AM - 5:00 PM.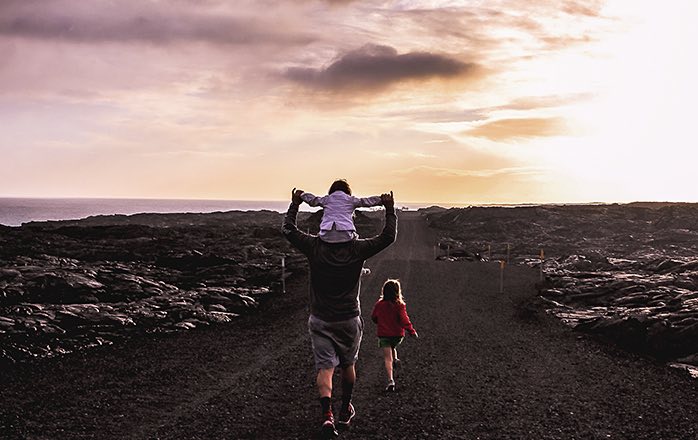 Hiking & Trails
With so much to explore, it's difficult to decide on what to see first. Check out the list of hikes, trail maps, and tips provided by the National Park Service. At the park entrance is the Kilauea Visitor Center where rangers and volunteers are happy to provide visitors with the latest hiking information, volcano activity, things to do, and the daily schedule of ranger-led activities.
Park Information
Fees All guests must pay the Hawaii Volcanoes National Park entrance fee which is $25 per each non-commercial vehicle, $20 per motorcycle or $12 per individual traveling on foot or bicycle. Site rental is $15 per night. If you would like to rent a tent, you may do so for an additional $40 per night, per tent (up to 2 tents).
Rules If there are more than 2 people in your party, you can expand to 4 people per site with another tent. There is a 7-day maximum stay.
Campers may use the newly refurbished community bathroom with hot showers and toilets, located in the campground. Soap and toilet paper are provided. No pets or smoking are permitted.