Explore Hawaii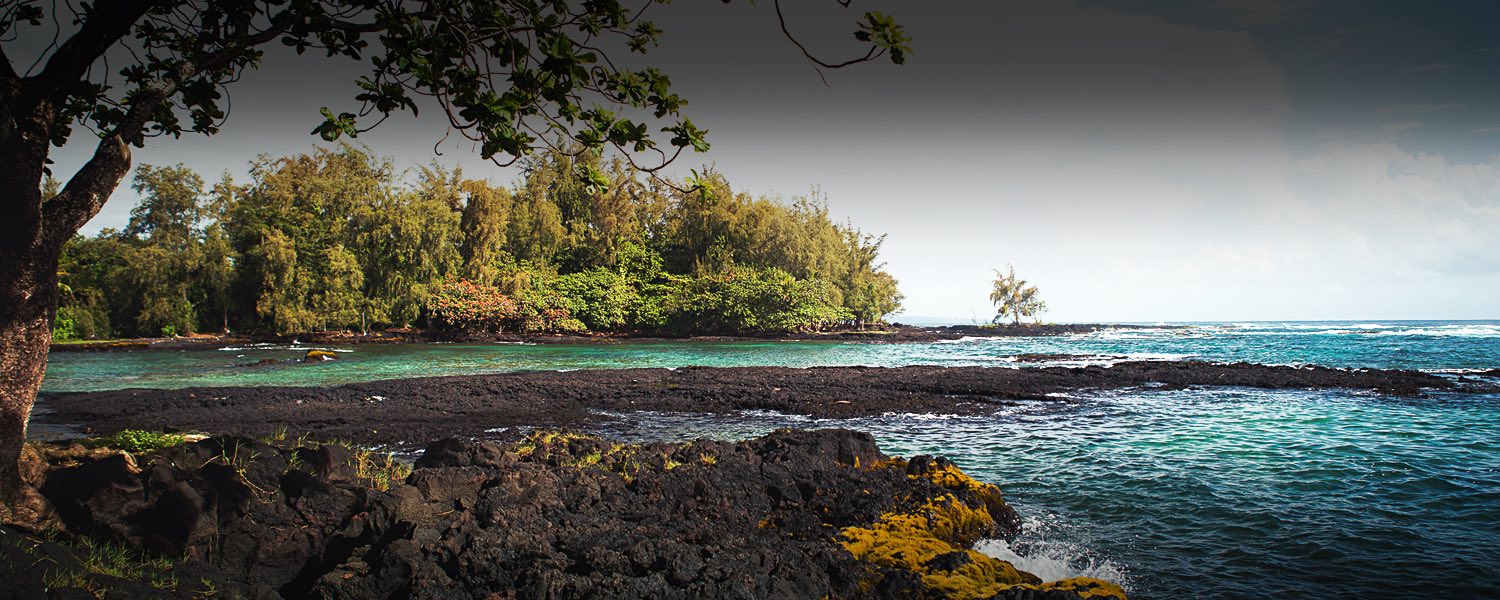 Things to Do

in Hawaii

He mau makana nâu kêia na kô mâkou kûpuna—These are gifts for you from our elders. Hawaii Volcanoes National Park is a refuge for native flora and fauna, many of which are endemic to the Hawaiian Islands. With the National Park's conservation efforts in place to protect the land, animals, history, and culture, future generations can enjoy its natural wonder.
Island Activities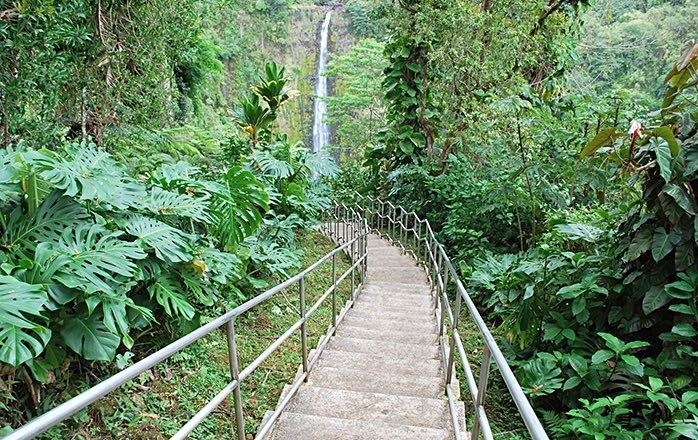 Hiking at Akaka Falls State Park 41.1 miles
An hour north of Volcano House is Akaka Falls, a magnificent 422-foot waterfall. Hike 0.4-mile uphill and view the falls from several points along the looping trail of Hawaiian rainforest. Kahuna Falls is also visible along the trail. Pack an umbrella just in case because rainforests tend to be rainy. There's an entrance fee and visitors can contact the state park for more information.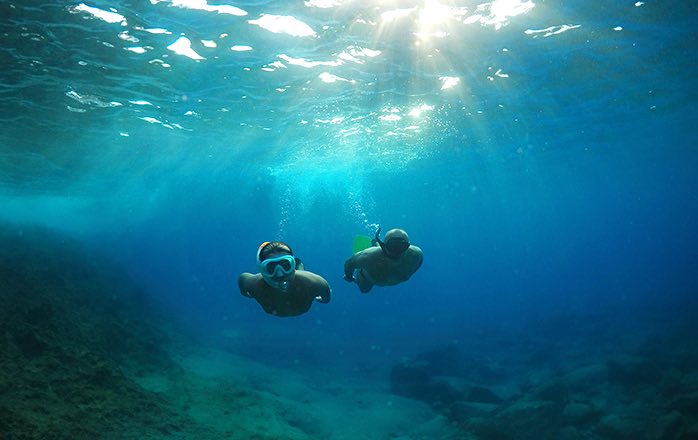 Snorkel the Kona Coast 88.7 miles
The Kona coastline boasts a plethora of unique corals, colorful tropical fish, and beautiful sea turtles. From boating and kayaking tours to shoreline beaches with rental stands, grab some gear and explore the most stunning marine life you'll ever see.
Punalu'u Beach Park
Distinguished for its geology, beauty and endangered wildlife, Punalu'u is one of the most renowned black sand beaches in Hawaii.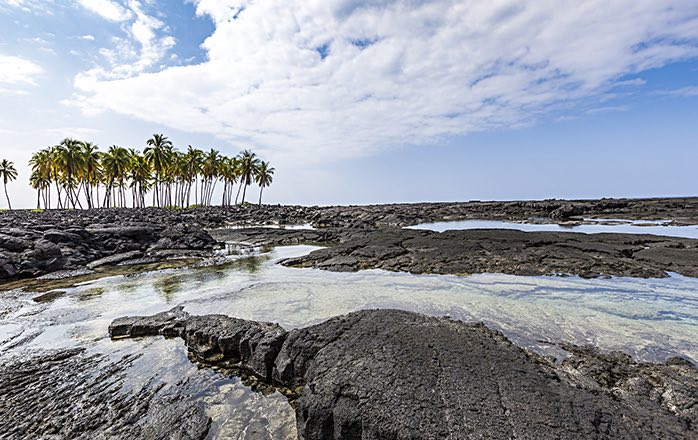 Visit Pu'uhonua O Honaunau 79.3 miles
Located on the southern Kona Coast, Pu'uhonua O Honaunau is a National Historical Park that was once a place of refuge for ancient Hawaiians. The park offers visitor information centers and cultural demonstrations of life in early Hawaii. Immerse yourself in a historic place of sanctuary, a tranquil environment that will transport you back in time.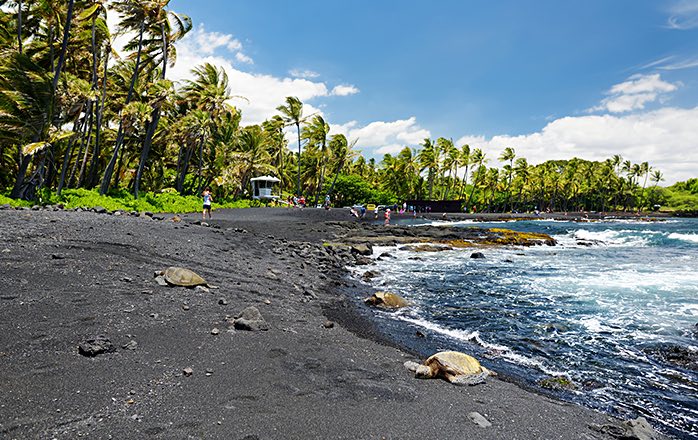 Punaluu Black Sand Beach 28.8 miles
This stunning black sand beach in Punalu'u is located between Hawaii Volcanoes National Park and the small town of Naalehu. Large Hawaiian Green Sea turtles often sunbathe on the beach. Picnic areas and restrooms are available.
Kalapana 43.7 miles
At the end of Highway-130, you'll find Kaimu black sand beach. It's all that remains after the 1990 lava flow from Kilauea that engulfed Kalapana. Open from 2:00 - 10:00 p.m., the viewing area is a 20-minute hike through a residential neighborhood.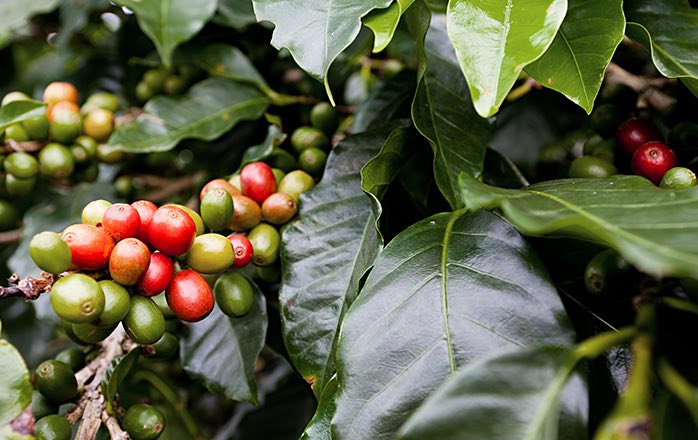 Kau Coffee Mill Inc. 26.3 miles
Located in the town of Pahala, Ka'u Coffee Mill offers an island experience coffee lovers won't want to miss. This award-winning coffee mill offers a retail shop plus free tours of coffee orchards as well as the milling and roasting process.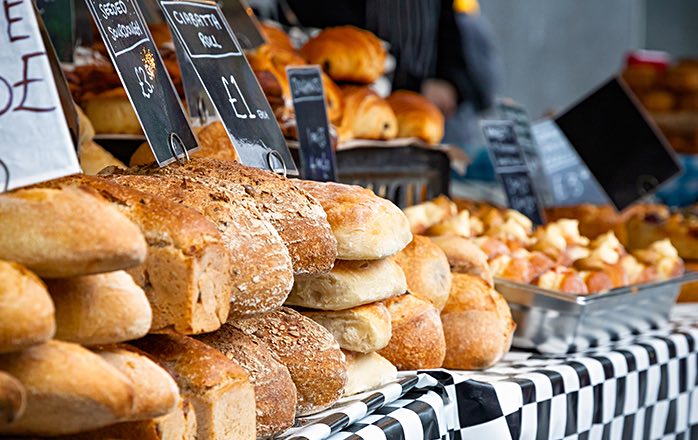 Punalu'u Bake Shop 36 miles
Taste the famous Hawaiian sweetbread, malasadas, anpans, ice cream, and more at Punalu'u Bake Shop. Famed for being the southernmost bakery in the U.S.A., this shop is nestled on a 4-acre tropical estate.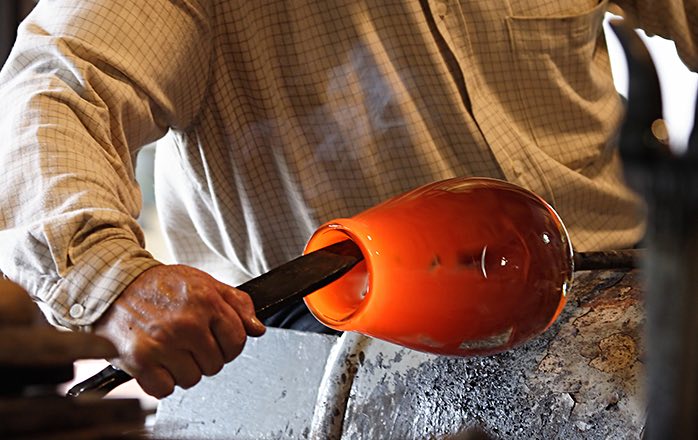 Volcano Village 2.2 miles
This artist community in the Puna district rainforest is home to creative and independent spirits who find inspiration in nature. Visit the galleries of notable glass blowers, painters, and ceramic artists.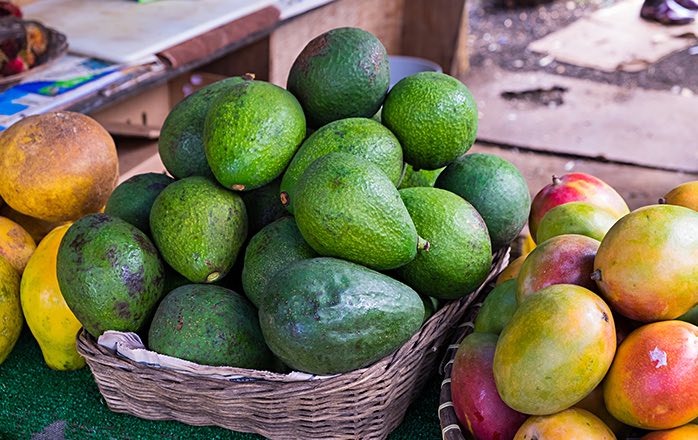 Farmer's Market 2.7 miles
Early Sunday mornings at Cooper's Center on Wright Road is where you'll find a lovely farmer's market the locals frequent. Buy fresh-cut flowers, locally grown vegetables, and baked goods.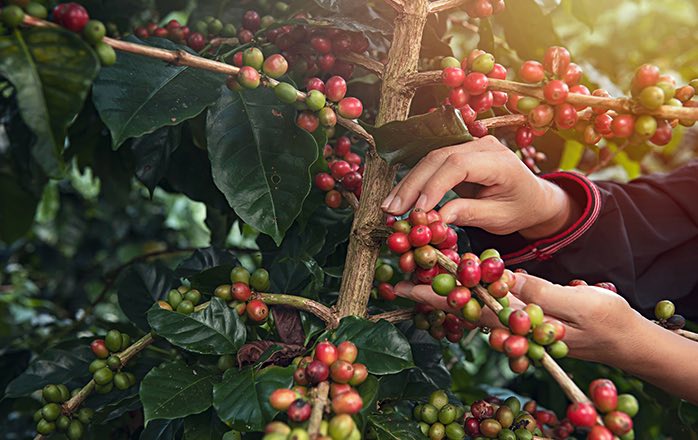 Aikane Plantation Coffee Co. 29.7 miles
Grown in the volcanic soil of Kau, the Aikane Plantation Coffee rests on a family estate located on the slopes of majestic Mauna Loa Mountain. Handpicked coffee cherries have earned this company a Seal of Quality.
Ka Lae (South Point) 66.4 miles
This is the southernmost point in the U.S.A. Twelve miles down the narrow South Point Road, through open ranch lands lined with white windmills, there's a small heiau (sacred place of worship), so visitors should treat the area with great respect.
Lava Trees State Park 35.6 miles
Southeast of Pahoa Town, in the district of Puna, is this 17-acre State Monument. Enjoy an easy 0.7-mile walk along the loop trail to see lava molds of the Ohia tree trunks left from the 1700's lava flow.