About Us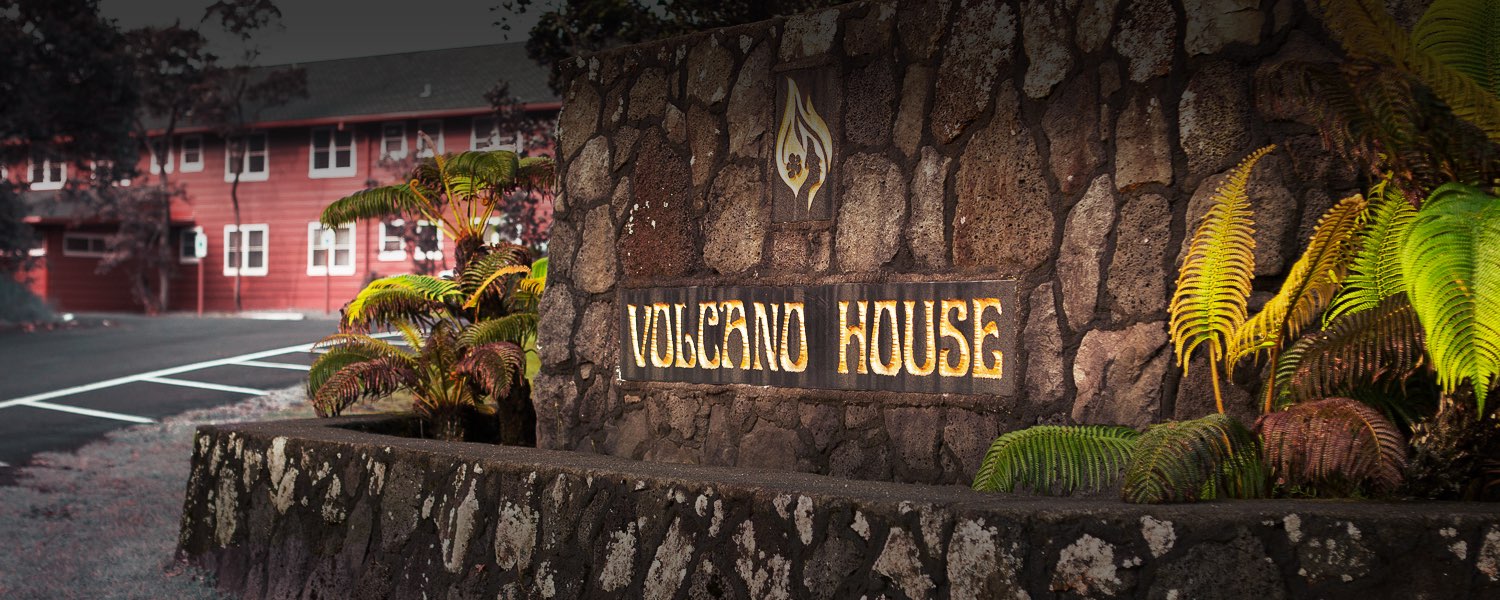 The Only

Volcano Hotel in Hawaii

Experience the legacy of aloha. In partnership with the National Park Service, the Volcano House invites you on a journey through our land and culture. Enhanced by complimentary self-parking and WiFi, enjoy a different kind of vacation—one where you share an intimate encounter with an ever-evolving natural landscape. We're committed to sustainable initiatives including a recycling program, the sourcing of local foods, Hawaii Green Business certification, Environmental Management System certification, and partnering with both Waste Wise and Energy Star.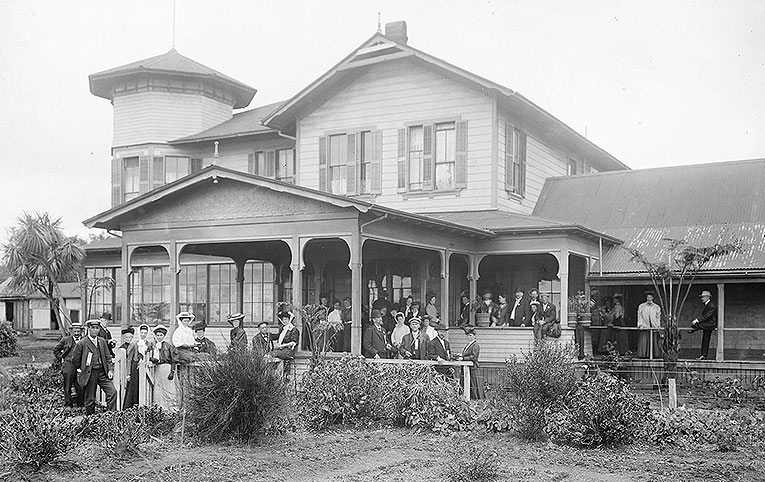 The original Volcano House is built—a simple, one-room shelter made of grass and native Ohia wood poles.

A four-bedroom wooden frame structure replaces the original hotel. Notable guests included Mark Twain, who recounted his stay in Roughing It: "Neat, roomy, well-furnished and a well-kept hotel. The surprise of finding a good hotel at such an outlandish spot startled me, considerably more than the volcano did."

George "Uncle George" Lycurgus purchases an interest in the Volcano House Company and manages the Volcano House until 1921 when he sells his interest. He subsequently regains the hotel in 1932 and remains the manager until his death in 1960. He was known as the dean of Hawaiian hospitality and died at age 101 after 45-years of direct involvement with the Volcano House.
Hotel Amenities
24-hour front desk
ADA accessible rooms
Complimentary self-parking
Complimentary WiFi
Complimentary daily local newspaper in lobby
Complimentary use of cruiser bicycle rentals
Electronic key card
Guided tours
Lending library
Non-smoking hotel
Retail shops & restaurants
Security
Wake up call service
Gift Shop
*($) Indicates a separate fee applies.
Island Treasures
Volcano House is keeping the art of Hawaii alive with a collection of native arts, jewelry, and crafts made by local artisans. Stop by our gift shop for a token memento of a once-in-a-lifetime experience. Gift shop open daily from 8:00am - 8:00pm.

Gift Shop